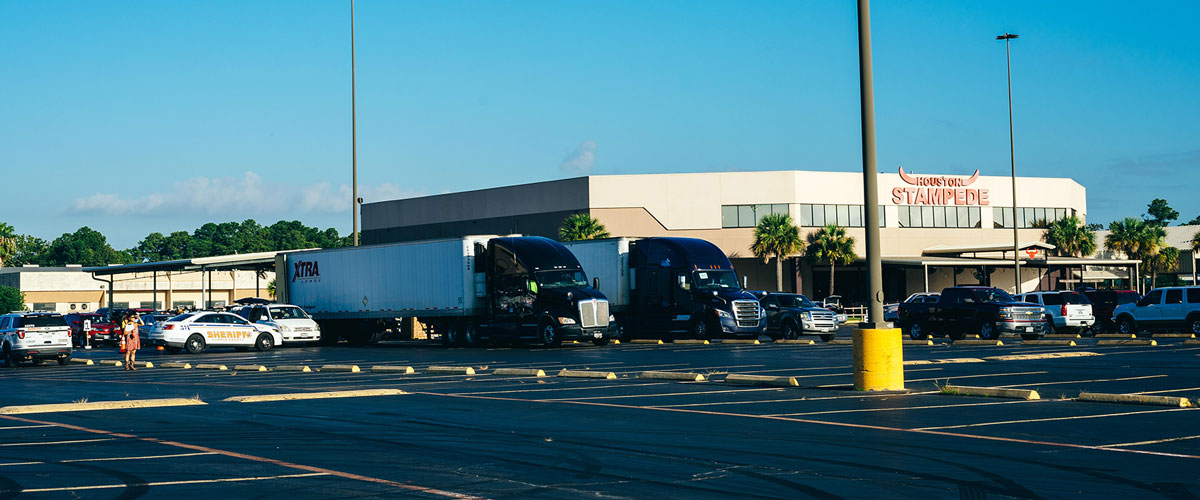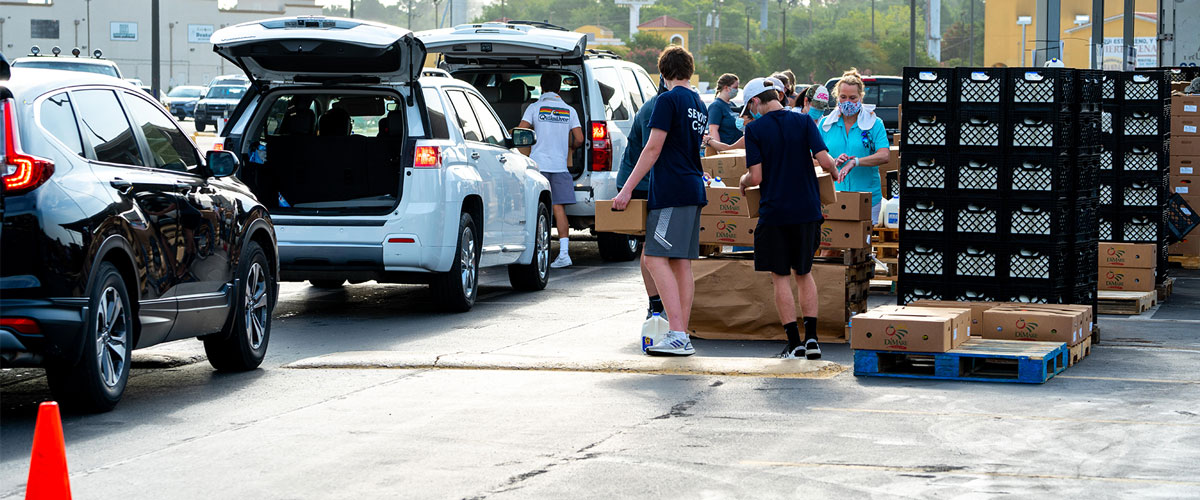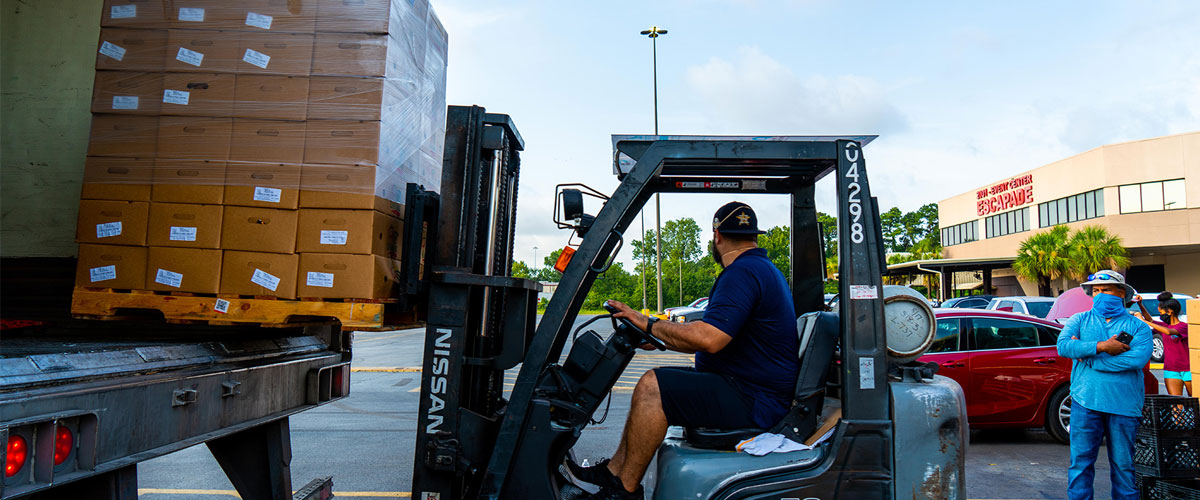 With its event centers basically shut down due to COVID-19, Imagen Venues, one of the largest venues in Texas, is serving the Houston community by hosting a weekly drive-by food drive to help feed families in need due to losing their jobs during the pandemic.
The food drive, held in Imagen Venues' 20+ acre parking lot, provides two fresh local vegetable boxes and two gallons of milk to thousands of families as part of the USDA's Farmers-to-Families Food Box program. The event centers' employees welcomed the opportunity to help by staffing the food drive.
"Being centrally located, we thought we could help the community by providing food and diary to as many people as we can," says Rob Ferdows, president of Imagen Venues. "Whether it be during Harvey or other disasters, we always try to help the community by doing whatever we can."
The drive is held each Thursday from 7 a.m. to 11 a.m., or while supplies last, through August 27, 2020 at Imagen Venues, located at 11903 Eastex Freeway in Northeast Houston.
View Local News Coverage to Learn More:
Houston event center hosts food drive for families affected by COVID-19 – Houston Chronicle, June 29, 2020
Local Houston Event Center Hosts Weekly Food Drive, Giving Back to Families Affected by COVID-19 - Business Wire, June 24, 2020
Thousands helped by massive food drive held in north Houston - KHOU-TV, July 16, 2020
Fresh food giveaway aims to help 3,000 local families each week through end of August - CW39, July 16, 2020